We support projects that improve lives and living conditions in developing countries.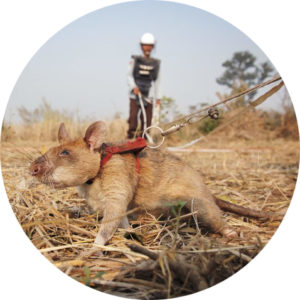 We have adopted a HeroRAT called MEGA. MEGA is currently in training for tubercolosis detection, learning to distinguish positive sputum from negative sputum. MEGA, we are proud of you!
We support MercyShips because they transform people's life.
As a floating hospital, MercyShips can sail directly to some of the world's poorest people to deliver life-saving medical care and provide safe, state-of-the-art facilities in which to treat them.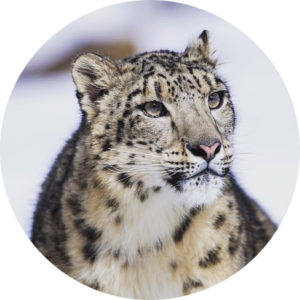 We have adopted a Mongolian snow leopard called Tsetsen, which means 'ingenious'. Tsetsen is participating in a long-term ecological study run by the Snow Leopard Trust. Collecting real-time, ground-breaking data from individual snow leopards provides valuable insights about wild snow leopard behaviours, families, home ranges and threats, and helps protect wild snow leopards worldwide.
Tsetsen was collared with a GPS in April of 2015 becoming the 20th cat to be collared has maintained some of the most consistent movement patterns of any of the snow leopards in this study. Tsetsen continues his trademark movement patterns that cover the western frontier of Tost and Tosonbumba Mountains. In October and November, he covered 283 km (176 miles)—the distance between London and York. He also climbed over 7,100 meters—an altitude gain equivalent to climbing up and down the world's tallest building 12 times over.
Click here to see what Tsetsen has been up to.